Early Booking All-Inclusive Deals
The earlier your book, the more you save. Winter 2016 vacations are now on sale. Book an all-inclusive family vacation by August 2016 to travel through April 2016 at the best rates. Escape to our Sun or Snow resorts in North America, Asia, Europe and Africa.

Last chance to book the best rates for Spring Break !


starting from $879 per person/week*
Travel between Feb 13 & Apr 30, 2016

What's included?
All day dining, unlimited premium beverages, nightly entertainment, sports & activities, Children's Clubs + kids - 4 stay for FREE** and more!
BOOK BY AUGUST 26

starting from $2499 pp/week*** with air
Travel between Jan 23 & March 19, 2016

What's included?
Snow lessons and guide, ski-lift tickets, open bar, gourmet cuisine, Children's Clubs 4 months and up + kids - 4 stay for FREE** and more!

Tropical beaches and fascinating flora & fauna.

Save up to 20% OFF


Our top destinations rewarded by Trip Advisor:
- Itaparica, Brazil
- Trancoso, Brazil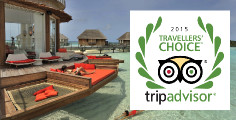 Explore Asia and its amazing culture these upcoming seasons.

Save up to 40% OFF


Our top destinations rewarded by Trip Advisor:
- Phuket, Thailand
- Cherating Beach, Malaysia
- Bali, Indonesia
Family or romantic escapes in France, Italy, Turkey, etc.

Save up to 30% OFF


Our top destinations rewarded by Trip Advisor:
- Gregolimano, Greece
- Da Balaia, Portugal
- Sinai Bay, Egypt
SEARCH A RESORT
SEARCH BY SINGLE CRITERIA
By destination

By children's club

By available dates

By activities

By comfort level

By price bracket