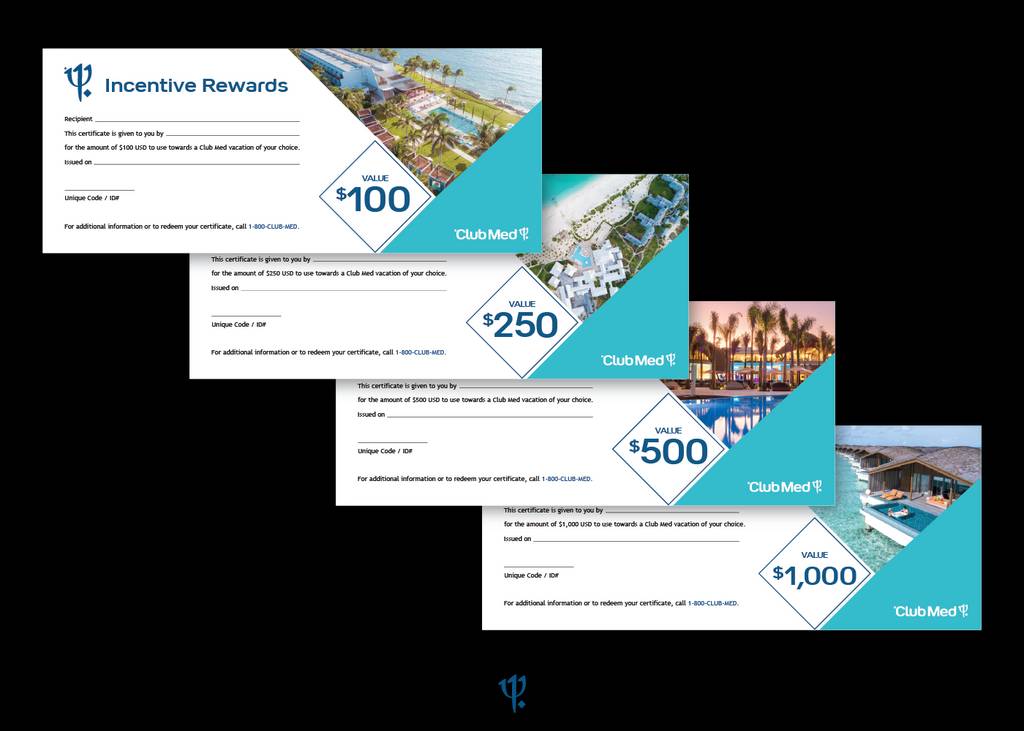 The perfect reward for your team
And there's no better way to reward and incentivize than with the gift of travel
Celebrate extraordinary accomplishments with a once-in-a-lifetime experience. Reward your team members with a Club Med gift certificate for them to enjoy a unique, re-energizing and personalized holiday, one that will not be forgotten, in one of our exceptional resorts around the world.
7 Reasons to Reward your Team with Club Med Gift Certificates
ALL-INCLUSIVE CONVENIENCE: All our packages are all-inclusive, Club Med takes care of everything.
PERSONALIZED: Gift certificates allow a fully personalized reward as they are valid for any destination worldwide.
FLEXIBLE: No expiry date nor any blackout dates, gift certificates offer full flexibility.
BEST VALUE: Gift certificates can be used on top of any current promotion available.
EASY BUDGET CONTROL: It allows your company to easily control your incentive budget and spending.
EASY REDEMPTION: A simple and hassle-free incentive solution for companies.
EMPLOYEE MOTIVATION AND LOYALTY: Ensure your employee get results by giving them something to work for.