All-inclusive vacations this fall
November 1 and 2
Immerse yourself in Mexico's colorful culture by experiencing one of Mexico's most important celebrations, the Day of the Dead (Día de los Muertos). Our Resorts in Mexico celebrate this holiday in the local Mexican tradition. Enjoy all the benefits of our all-inclusive resorts while celebrating this important holiday and getting to know the local culture.
Día de los Muertos
An experience steeped in tradition, color and magic.
Traditional Mexican festivities such as face painting, delicious food and family fun.
Des activités en famille


Vivez des festivités authentiques avec vos proches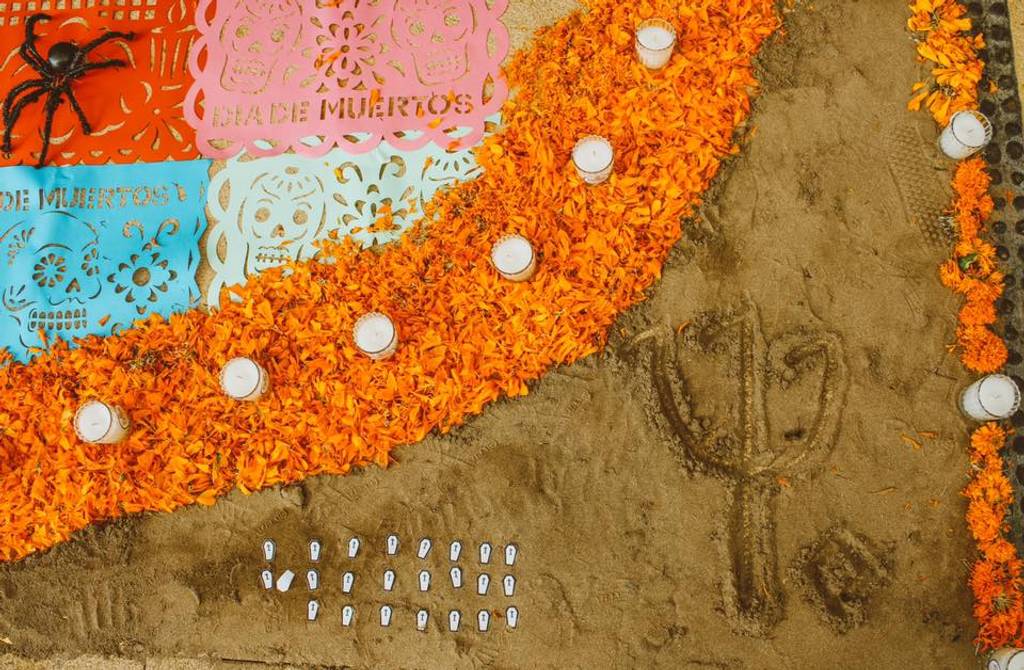 Des souvenirs inoubliables


Imprégnez-vous d'instants uniques
Our all-inclusive resorts in Mexico
Club Med Cancún & Ixtapa
Immerse yourself in the festive spirit of Día de los Muertos during a unique celebration at our Resorts in Mexico, including Club Med Cancun and Ixtapa. Enjoy an exceptional vacation, whether for a short break or a whole week, in dream destinations offering sun-drenched beaches and an enchanting atmosphere.
Special activities during Día de los Muertos
Club Med Cancún & Ixtapa
By staying at Club Med during the Día de los Muertos, you open the door to a unique experience, where we offer a multitude of activities for the whole family. Whether you want to have fun together, relax or share moments of complicity, we've thought of everything to make your vacation unforgettable.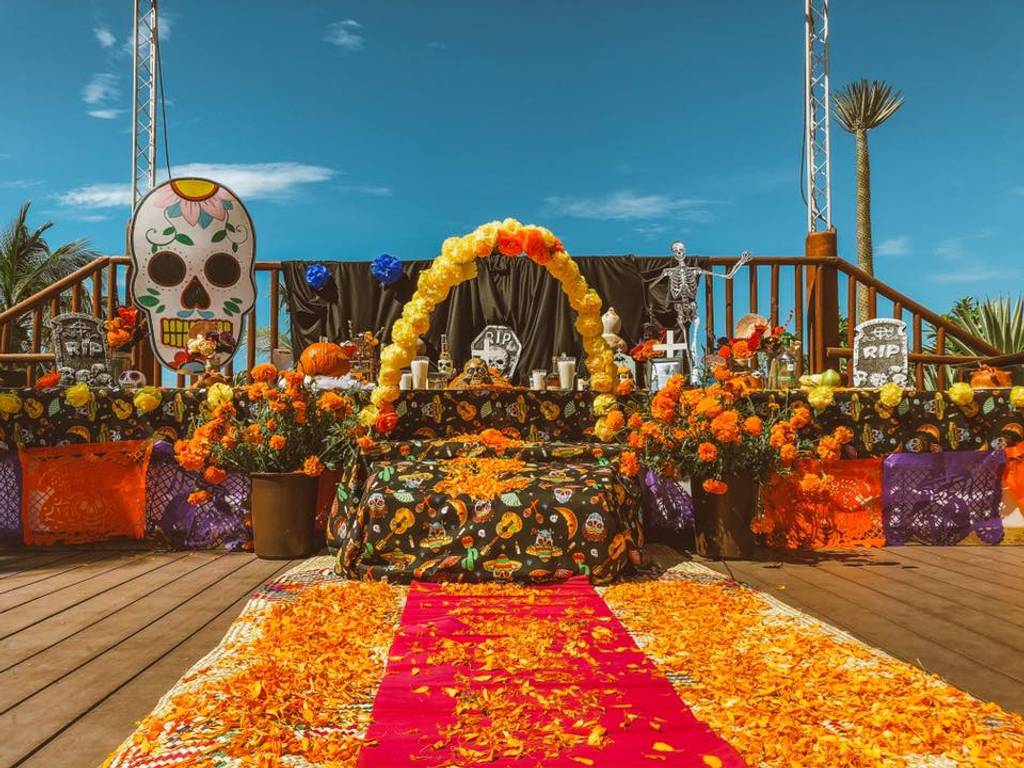 Special decorations throughout the Village
Immerse yourself in the magical atmosphere of Día de los Muertos with our special decorations enveloping the entire Village. Colorful traditional altars adorned with cempasúchil flowers and candles light up the streets, creating an atmosphere both festive and reverent.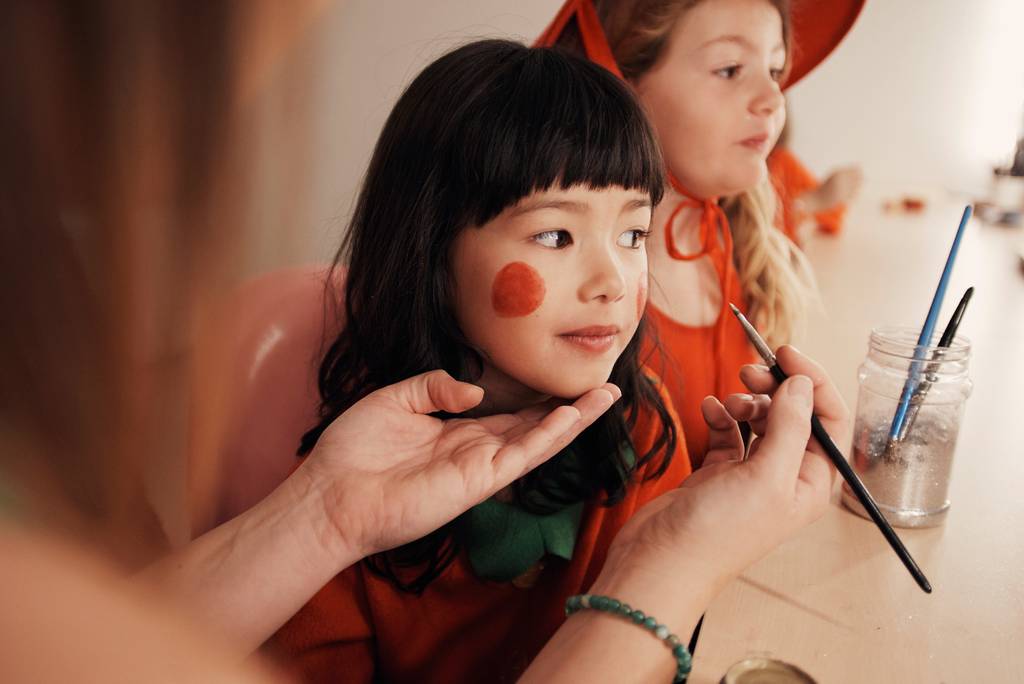 Face painting and children's parade
Treat your children to an unforgettable experience with our special Día de los Muertos make-up workshop. Our talented artists will transform their faces into beautiful, colorful calaveras, the famous smiling skulls of Mexican tradition. Once ready, your children can take part in a joyful parade through the village, proudly displaying their unique make-ups and brightening up the atmosphere with their infectious energy.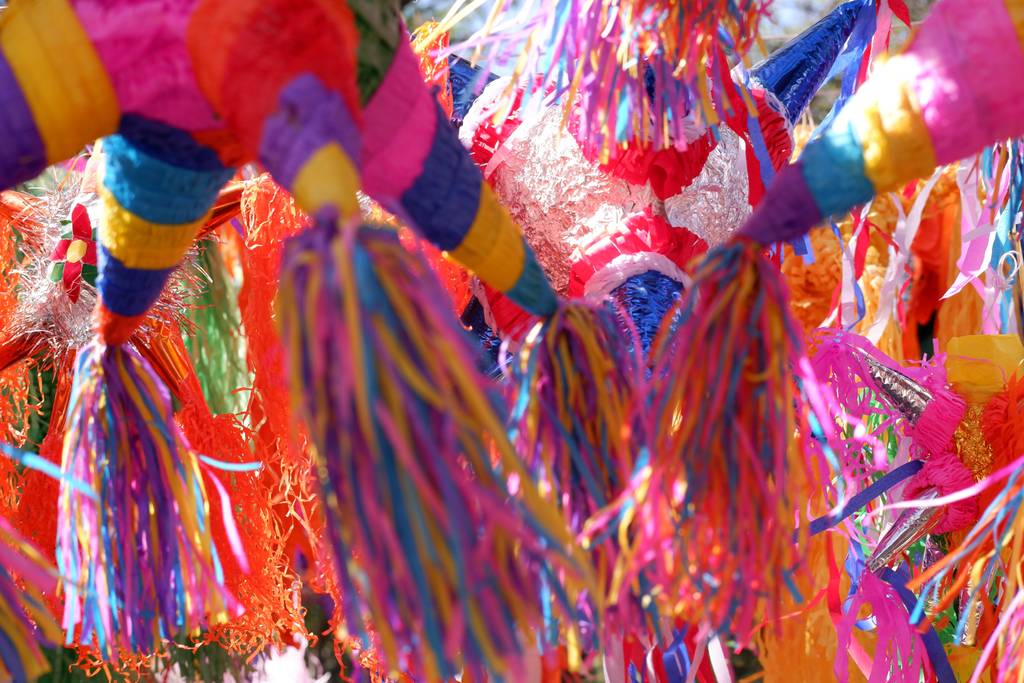 Join us for our special piñata party for kids, a fun tradition that's an integral part of Mexico's Día de los Muertos. Kids will have the opportunity to break colorful piñatas filled with candy and surprises, under the enthusiastic encouragement of our G.O.s. It's a moment of laughter, friendly competition and shared joy that will make their experience even more memorable.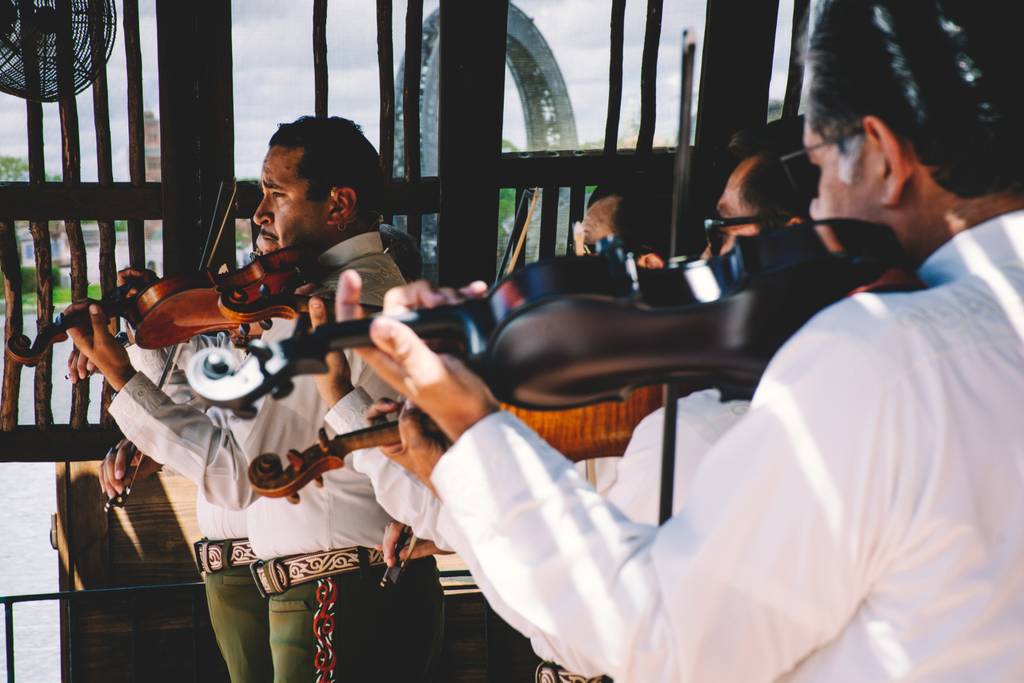 Music by the Mariachi band
Let yourself be enchanted by the haunting melodies of the Mariachi band during our special Día de los Muertos evening. The talented musicians will play traditional instruments and perform iconic Mexican songs. Let themselves be transported by their lively music and passionate vocals, creating a festive and authentic atmosphere that celebrates Mexico's rich culture.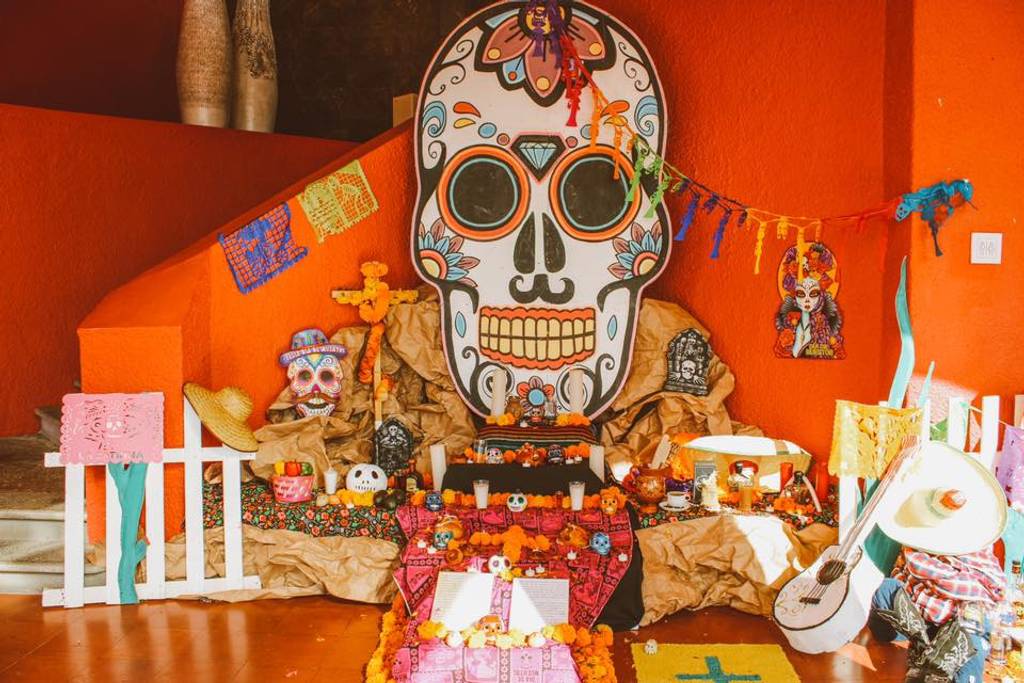 Prepare to be amazed by our captivating Mexican show, specially prepared for Día de los Muertos. Talented dancers in colorful costumes will perform spellbinding traditional dances, telling stories rich in history and emotion. The vibrant, dynamic performances will transport you into the world of Mexican culture, leaving you with unforgettable memories.
Día de los Muertos special evening
Immerse yourself in a lively and enchanting Día de los Muertos-themed evening, and end your day dancing to the rhythm of the fiery music, with our DJ playing a selection of festive, upbeat tunes. The atmosphere will be electrifying, filled with joy, conviviality and sharing.
Culinary experience
Savour traditional Mexican gastronomic specialities
Our talented chefs strive to bring you festive meals and gourmet specialties that celebrate this iconic culinary tradition. Savor tasty dishes and discover the delights of traditional Día de los Muertos cuisine. It's a unique gastronomic experience that will delight your taste buds and add a cultural dimension to your vacation.
Mexican food buffet
With traditional specialities
Immerse yourself in the richness of authentic Mexican cuisine, where each dish is prepared with care and passion. Indulge in an abundance of colorful and fragrant dishes, featuring fresh ingredients and spices characteristic of Mexico.
At this Mexican food buffet, you can explore Mexico's different regions and culinary influences, while enjoying the authenticity and quality of the dishes on offer.
Creating unforgettable memories
Book now for an unforgettable Dia de los muertos!
Celebrate the Día de los Muertos at our all-inclusive resorts in Mexico, Club Med Cancun and Ixtapa. Create unforgettable memories with your loved ones in beautiful surroundings. Enjoy exciting activities, festive dinners and relaxing moments together. Make it a special Club Med vacation.
Your Club Med vacation always includes
Discover Club Med
Christmas at Club Med, New Year's Eve at Club Med, Thanksgiving at Club Med, Hanukkah at Club Med, Easter at Club Med, Dia de los Muertos at Club Med, Halloween at Club Med, Mother's Day at Club Med, Father's Day at Club Med, Valentines Day at Club Med, Labor Day at Club Med, Canada Day at Club Med, Victoria Day at Club Med, Festive season at Club Med.